Split – one of cheapest cities in Europe to visit
If you're on a budget, or simply want to make your holiday money go further, then you won't do better than visiting Split, which USA Today says is one of the ten cheapest cities in Europe to visit.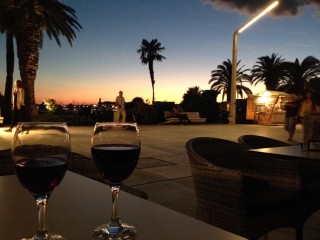 "Cheap, easy to reach and flourishing with a rich local culture, Split is where anyone looking for a Croatian slice-of-life should go for vacation. Its seaside location makes it an ideal jumping-off point for exploring the country's famed islands," says USA Today.
Here at Studio Loza we have to agree. The essentials of life in Split, including things like coffee in one of the many lively cafés inside the walls of the Palace, or a snack on the sunny Riva that overlooks the Adriatic Sea, are inexpensive – especially if you're a Brit, what with the Pound currently being so strong. And if you feel like splashing out, there are plenty of smart shops and superb restaurants that won't break the bank.
Studio Loza is in the heart of the city, making it the ideal place to stay and take advantage of the low cost of holidaying in Split. Prices & Booking
All images (c) Alistair Smailes